Rent a House in St. Petersburg, FL this Summer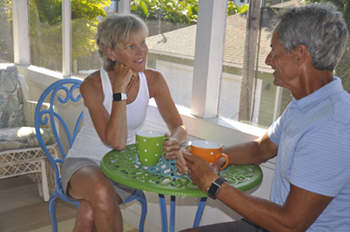 The charming screened porch is a great spot for breakfast, lunch and dinner. Purchase prepared foods downtown or cook in your own kitchen. It's a picnic on the porch!
Are you looking to create some fun, positive memories this summer? After being stuck for weeks within the same four walls suffering from cabin fever, you can now break free!
There is no need to spend extra bucks flying to Europe and dealing with whatever unknown remnants are left of the health crisis there. Salvage some summertime fun and put the winter memories behind. There is no shortage of awesome activities or unique places to stay when visiting Florida.
For max fun and relaxation, here is why you should make St. Petersburg your go-to-destination this summer.